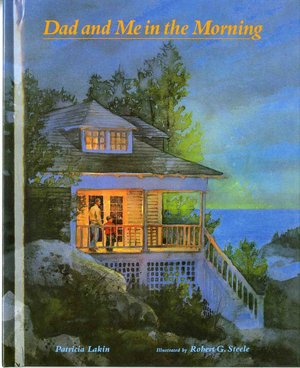 K
Dad and Me in the Morning
, by Patricia Lakin
How do you wake up? Do you wake up the at the same time every morning?
What are some ways you communicate without speaking words? Do these ways work for someone who cannot hear?
Marisol McDonald Doesn't Match
, by Monica Brown
Are there things you like to do or wear or eat that "don't match"?
What is it like when you surprise someone by doing something unexpected?
Why does Marisol try to match? Do you think that's a good or bad idea?
1
Rolling Along: The Story of Taylor and His Wheelchair
, by Jamee Riggio Heelan
What are some ways you and your siblings (or friends) are alike? How are you different?
How would someone using a wheelchair get to your classroom? Would a wheelchair fit at the water fountain or in the bathroom? How about where you live?
Hannah's Way
, by Linda Glaser
Have you ever had the experience of not being allowed to do something your friends were doing? How did you feel about it? What did you do?
How did Hannah solve her problem? Did she need any help?
What did it mean that all of Hannah's classmates raised their hands? How do you think Hannah felt?
2
A Picnic in October
, by Eve Bunting
Was there anything about the story that surprised you?
What kinds of traditions does your family have?
What does Tony's grandma mean about the Statue of Liberty being real? What does it stand for?
Blackout
, by John Rocco
Have you ever been in a blackout? What happened?
What do you do at home or at school that uses electricity? What would you do instead if the electricity didn't work?
If you lived in a place (or time) that did not have electricity, how would your life be different?

3
(no book this month)
4
The Name Jar
, by Yangsook Choi
Do you know what your name means?
Do other people find it hard to pronounce? How do you explain or help them?
Why do you think Unhei chose to keep her name?
4 / 5
Which Side Are You On?
, by George Ella Lyon
Mining is a difficult job, and it's very hard on the body. What are some other hard jobs? Do they pay well? Who does them?
Why are people shooting at the family's house?
What does the question "Which side are you on?" mean? Why is the song important?
5
We Are All Born Free: The Universal Declaration of Human Rights in Pictures
, by Amnesty International
(this is a long book with big thoughts -- the reader may want to choose a handful of articles and discuss them more heavily, and leave the rest for another time)
How are these rights reflected in your school or in your city?
Do you know of any instances where these rights were not upheld? (People treated unfairly or hurt or not allowed to be free)
What happens when these rights and rules are broken? How can we help to make it right?